Long-term accumulation and continuous innovation
The PC-based control system has changed from trend to mainstream:
Industrial field requirements for machine vision and data are increasing day by day The rapid growth of PC hardware performance and stability Real-time system technology gradually matures The rapid development of fieldbus technology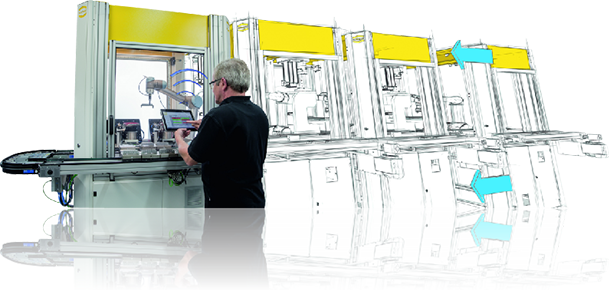 Forecast based on acquisition and simulation
Solutions that focus on the core process of the industry
Competitive platform products 2019
Project and product development 2015~2018
PC-based PLC: integrated visualization, visual guidance, motion and logic control
Zero learning threshold programming language
Japanese ladder diagram, structured text, function block (ProU)
C# & C++ (Visual Studio)
Based on Microsoft Windows and real-time system.
Maintain traditional PLC stability and higher execution efficiency.
Improve the scalability of the system
Analyze machine process data and establish learning models to optimize key equipment data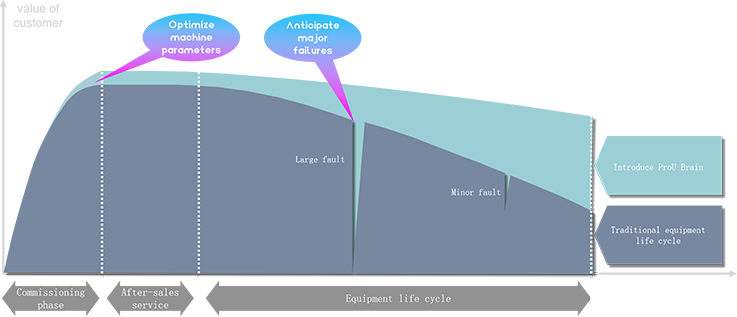 The model generated by ProU Brain based on equipment operating data predicts upcoming major failures, reminds users to prepare for equipment maintenance, and greatly reduces the loss of customer value caused by shutdowns
ProU Brain assists in generating the best equipment parameters for optimizing machine efficiency (yield rate, CT, product consistency, trouble-free working time)
2000 Started PLC technology accumulation
2004 Start product sales
2010 Start PC based technology exploration
2011 Embedded system conversion PC based / motion board expansion function
2015 CAD file import and editing / EtherCAT master
2016 PC based real-time environment
2017 Visual guidance basic functions / flight shooting
2018 Vision guided block diagram development / Function block
2019 Continuous interpolation
2020 Real-time vision / electronic cam
2016 ——
Millions of angel round investments
Software Enterprise
Nanshan Entrepreneurship Star Second Prize
Ten million-level Pre-A round investment
National High-tech Enterprise
Scan the QR code to read on your phone
Contact us
Welcome to write to us.
Phone:
0755-86524841
Email:
Info@proutech.com
Address: Room 1106, Block A, Kaydar Group Center Building, 168 Tongsha Road, Nanshan District, Shenzhen
WeChat public account
Technical Support WeChat
Welcome to write to us.